03-Dec-2012
By Aashi
Price: 9,03,800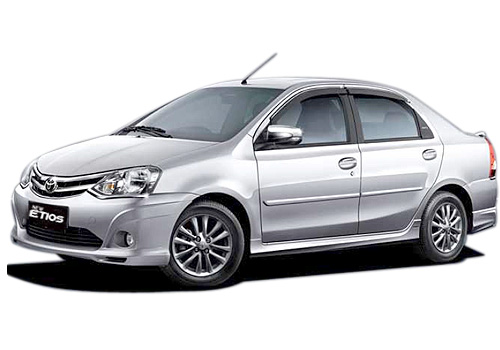 Is it really a safety pack…Toyota Etios?
Pros : great looks, stylish, comfortable
Cons : not safe at all
Hi friends! My name is Aashi and I am from Kolkata. Few months back I planned to buy a car. I wanted a sedan because they look very luxurious. I asked my friends to advise me. My budget was up to 6 lakhs. I wanted a sedan in that budget. My friends told me to go for Toyota Etios G Safety Package as it was a very stylish sedan in my budget. So I bought it on their advice especially noticing the safety package at the end of its name. I was very excited about my new car but it was proved all wrong when I actually experienced it on my own. Though the car was equipped with many safety features but they didn't function efficiently.

I was very upset about the performance of the car. The car had airbags only in front and not for the rear passengers and they didn't work automatically at the time of mishap. I have faced this problem in my car and was very disappointed with it. The suspensions in the car are of very low quality not giving the car a smooth drive on road. The fog lamps are not present in the car and it becomes very risky for me to drive in winters when its mist all around. It's not about the features not in the car but also about the improper working of those present in the car. The seat belts are very stiff and do not move swiftly and sometimes even get stuck. The brakes whenever applied always give a jerk to the back seaters. The car contains the common ABS, EBD and brake assist but I feel that to keep the car low budget, they have been made of cheap quality and so these are not that effective in functioning as in other cars.