01-Mar-2012
By Rajshree
Price: 9,03,800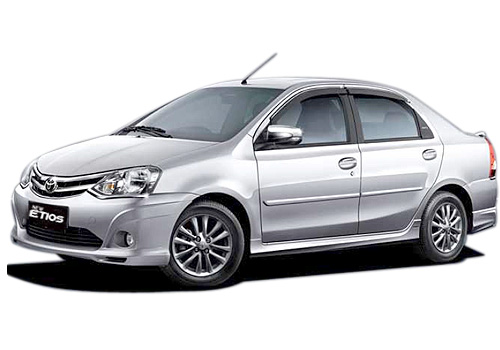 The decent notchback
Pros : Upscale comforts and dynamically perfect
Cons : ower seems to concerning factor
Toyota is known for its world class products and it has been ruling the world for the same reason. Though, you can argue that it is the new designs and technologies it keeps coming up with. Of course, that is another reason for Toyota being the number one car company of the world. In India, Toyota is considered as good as in the rest of the world. I am now a crazy fan of the company sedan, Toyota Etios.

I bought Toyota Etios G petrol over four months ago and I have driven it all around. I would not say that this one of the best sedans around, but it is for sure a nice experience to have. This car is not for those who like it rough. It is a city car for people who have no such expectations for an entry level sedan.

Powered by a 1496cc engine my car is efficient enough to generate commendable power of 132nm and maximum torque of 89bhp.The mileage it delivers is around 13kms per liter in city conditions and 17kms per liter on highways. I would say that in my perception, Toyota Etios is a worth buying option if you ignore its power churning caliber.

From inside, there is a totally different world in this car. I would say that this car has been one of the capacious notchbacks, I have ever confronted. Furthermore the large boot space of 595 liters adds on the positive factors of this car. Both front and the rear cabins have got enough space to cater utmost comforts to the passengers. In addition, you will compliment the quality of interiors used in it. Overall, I will say that this car has got all the necessary comforts that one expects in a budget of Rs. 6.5 lakh.