17-Dec-2012
By Deepak
Price: 9,03,800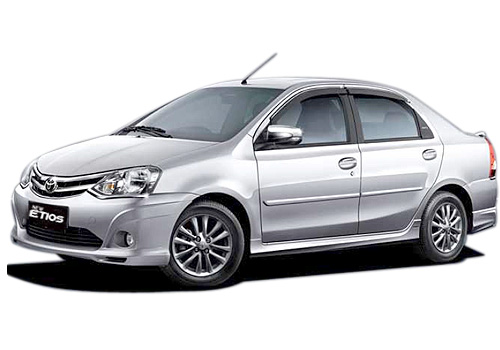 Toyota Etios J is highly uncomfortable
Pros : Good looks and style, powerful engine, satisfactory mileage
Cons : not enough spacious and comfortable
Hello! I am Deepak Gera from Mumbai, India. I recently had a drive in my friend's new Toyota Etios J and have some mixed feelings about it. The car is good as far as looks, style, engine, performance and mileage are concerned. The Etios has a nice and decent look and is full of style.
The car has a little sporty touch and also gives a royal classy look which I like a lot about the car. The car has a powerful engine and the car has performed upto my expectations. It has a brilliant suspension and is good to take on rough roads. The mileage given by the car is another good thing about it as per my friend. It has been around three to four months since he bought the car and the he is very satisfied by the mileage given by the car till now. Overall he is very happy and satisfied by his new car.
But I as a layman and would say that I found the car really uncomfortable. When I got into the car I found that the car provides a very limited legroom and headroom and also the car is not appropriately spacious. I also found that the car does not provide ample of space and comfort at the rear portion as well. If one thinks of a long journey with family I don't think the car will provide you with enough space and comfort so I don't think the car is a suitable one in terms of comfort as far as a large family is concerned and also in terms of long journeys and outstation trips with family.