20-Mar-2013
By Kanika
Price: 9,03,800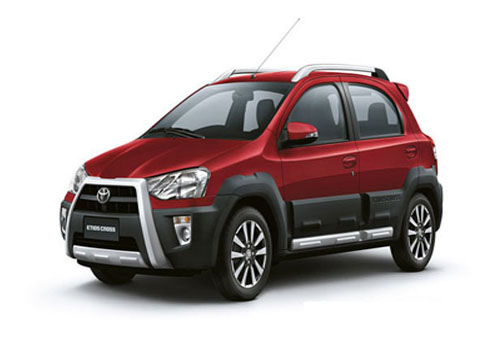 Want to test drive Toyota Etios Liva diesel
Pros : Compact size, good space, affordable price
Cons : Absence of power windows and important safety features
I am an employee at AON Hewitt Associates in Gurgaon, currently I am single therefore I live alone at my apartment. My office is quite far from my place as I stay in Delhi and my office is in sector 42 Gurgaon near Golf Course. I am an HR executive and I do not get pick and drop from home to office, therefore I am looking to buy a car for myself. I have been gathering information on cars as suggested by my friends and colleagues. Since the distance from my place to my office is far therefore I am looking for a diesel hatchback.

Hatchback would be fine for me as me and my friend will go to the office. I saw brochure of Toyota Etios Liva Diesel JD and am now willing to take test drive to see whether it stands by what I have seen on the website. I like the compact size of the hatchback, also from inside it looks spacious as I have seen the pictures uploaded on the website. Etios Liva diesel is driven by a 1.4 litre 8V SOHC diesel engine with 1364 cc displacement. The engine generates 68 PS of maximum power at 3800 RPM and 170 Nm of peak torque at 1800-2400 RPM. The 1.4 litre diesel engine is mated to a manual transmission which I am used to driving as my dad has a sedan back home in Pune. What impressed me was the fuel economy delivered by the hatchback which is around 18.5 kmpl in city conditions.

On weekends we friends plan to go out to nearby places and that is when we get the opportunity to drive on highway. Mileage proffered on highway is also commendable, that is 23.5 kmpl. That is massive according to me, once I drive it, then only I will get to know about the acceleration and pick up. Features wise the hatchback lacks few basic features like power windows are not given on front and back side, CD player is also not present in JD trim. Safety features like ABS and central locking are present which is good enough. It seems interesting let's see if it will be as interesting to drive or not. Price wise also it suits me I can spend this much money on my car.