12-Mar-2013
By Sandeep
Price: 9,03,800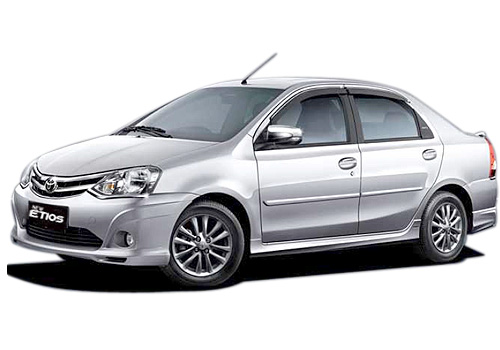 Filled with enormous space inside Toyota Etios V Safety
Pros : very stylish, very high on space
Cons : none
I am an architect from the city of Jaipur. I have a very big family. I live in a joint family and at times we have to go at many places like family functions together. Due to this we have been thinking to buy a new car. But we had a lot of demands from this car. As there are many people involved in the purchase of this car, and hence everyone has their own set of demands from our future car.

To speak of only the main demands then the list goes like stylish, powerful, spacious and feature packed. I and my two brothers had been searching for such a car since very long. After looking and testing many cars we all settled for one car. The car is Toyota Etios V Safety. The car is has been produced from a company which has been popular for producing many cars which have a very successful history in the past. We purchased this car last month and right from that time we have been loving this car in all of its different areas.

To name a few, this car has a very huge amount of space hidden inside this car. The extra amount of space makes our journeys that extra comfortable. The space in this car is high in all the needed aspects, then whether be it the headroom, legroom, shoulder room or the tiny storage spaces that this car has all over its body. The car is not only filled with huge amount of space but it is also very affordable in the long run. The car manages to give a very good amount of mileage per litre of fuel that goes inside this car. And that happens while the car gives a very good and impressive amount of power. The car never lets us down in any kind of situation when it comes to the power of this car, even when this car is stuffed with people or different kinds of things inside it.

This car is also very stylish when it comes to the looks of this car. The exteriors of this car have many smooth and trendy looking curves which really enhance the looks of this car and make it all the more attractive. The car looks very new and fresh when you look at it, both on the exteriors and the interiors. The car has all the features inside it whether it's related to comfort, power or styling, this car has it all. The car is also very impressive when it comes to the space aspect. As I have earlier said this car has a lot of space inside it which makes the journeys extra comfortable.