03-Oct-2011
By Mahendra
Price: 9,03,800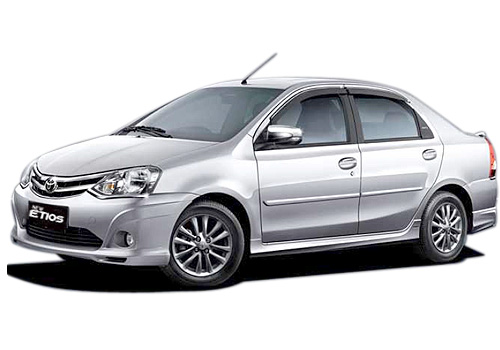 excellent sedan at affordable price
Pros : price, features
Cons : a little engine noise
Toyota Etios is the new addition to Toyota India's portfolio. Etios is a wonderful pocket friendly sedan from a company that till now made just premium segment luxury cars in India. However Etios changes everything and Toyota gives India a car that has made competition better.


Exterior: It looks wonderful from the exterior. Etios has a nice finish and body curves. Its headlights and tail-lights look excellent yet simple and sober. The body colored front grille adds to the nice look of the sedan.


Interior: Toyota Etios is wonderful from the inside. Its seats are comfortable and great looking wise too. The instruments are all in the centre, including the speedometer, which has nowadays become quite common trend. This sedan is very spacious for everyone, which you don't figure out from the outside. The trunk has also got sufficient space.


Engine: First, Toyota launched just the petrol version of Etios, which became a big hit in the country. Then the company launched the diesel version as well, which as per the news I heard, have become even a bigger hit than the petrol version. Its engine is very nice- it is smooth, the noise is not much, power is sufficient.


Overall: In price that ranges from 5 lakhs to under 8 lakhs, this car is just few of the best options available in the market. It is loaded with good features, and there no major drawbacks in this car. Toyota is truly one of the best car companies in India as well as the world.