20-Apr-2012
By Shyam
Price: 9,03,800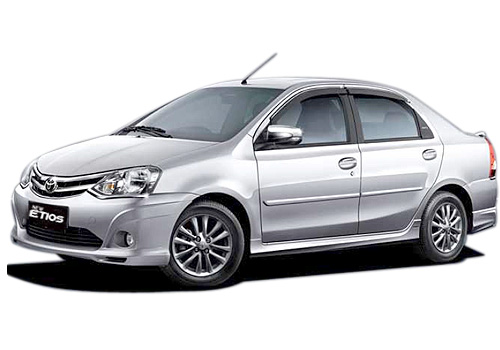 My bitter experience with Toyota Etios V
Pros : Excellent exteriors, comfortable
Cons : Poor interior design –lacks finish and quality material, not value for money
Toyota Etios V is an expensive petrol variant but fails to give me all the comfort that I desire. I didn't realize it at the time when I bought the car. But soon (within few months), I have started realizing that I opted for something that was appealing from outside but isn't really great from inside. The 1.5L, 2NR-FE petrol engine has enough power but is poor on mileage. I am hardly getting 11-13 kmpl of mileage in the city driving though I handle my car just on my own. It has gone for regular services but its performance has failed to improve.

The attractive and proportionate exterior design over all, premium sedan like looks and light door moldings can't make up for all these serious flaws in the car's performance. It's good looking but that too only externally. Very tacky and cheap plastic material has been used inside that is a far cry from the quality and brand name that Toyota stands for. The provided music player is also very basic and there are just frontal speakers. I am happy with its AC whose vents are also on the rear side. The safety features are also adequate. There is ABS with EBD, airbags etc.

For 6.5 lakhs, Toyota Etios V is really a waste of money. It is neither worth the price nor it gives me satisfaction in terms of performance. If Toyota has worked a little more on improvising the interiors quality and paid attention to performance and mileage figures of the car, Toyota Etios would have become very popular. It is damn good looking car that is suffering due to these reasons.