02-Oct-2012
By Harshid
Price: 9,03,800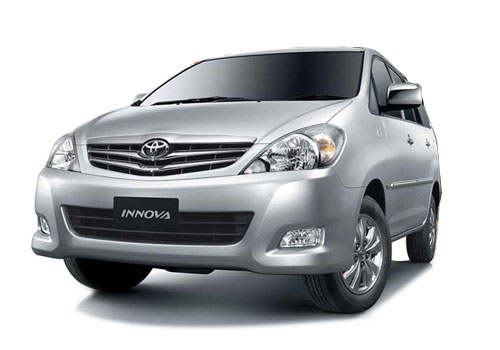 The combo of power and comfort: Toyota Innova Aero
Pros : high mileage, better driving experience
Cons : higher price
I am Harshid from Merut. I have a personal business of truck spare parts which does pretty well. And I have a family of 6 which includes my parents, my wife and two young boys. My needs regarding the is comfort, power, good AC as its quite hot in here in summers, and the list can go on endlessly if I start my wish list. Comfort and good AC being my primary demands from a car as my parents are quite old now and I want to give them the best of comforts. I require good power from the car because I like thrilling myself when I am alone on the road and in the car; it reminds me of my youth.
Recently in an answer to all the new MPVs launching every day and many still lined up to brutally eat up Toyota's market share, the Japanese company rolled out its new limited edition Toyota Innova Aero. Available just in GX variant, the car is available in two options, 7 seater and 8 seater. The company has produced only 1200 such cars. The company said that the car is rendered specially for the people who are looking for sporty looks in this car.
However rather than cosmetic changes the company has focused on improving the aerodynamics of the car. Although, the changes may seem to be negligible to the normal customer's eyes. Although these tiny changes will improve the fuel efficiency and the drive experience of the car majorly. In fact, the aerodynamics of a vehicle, help in improving the mileage of the car significantly enough. The aero version is available in both the two variants, BSIII and BSIV. Significantly, talking about the Toyota Innova Aero 7 seater BSIV version, one can say that the there is huge difference in the middle captain seats' passengers. And is ideal for family use in the city with compulsory BSIV emission norms, the price of this car has been kept higher than the normal GX variant. Apart from the Aero features, the other features are carried as it is from the GX variant.