17-Dec-2012
By Riddhima
Price: 9,03,800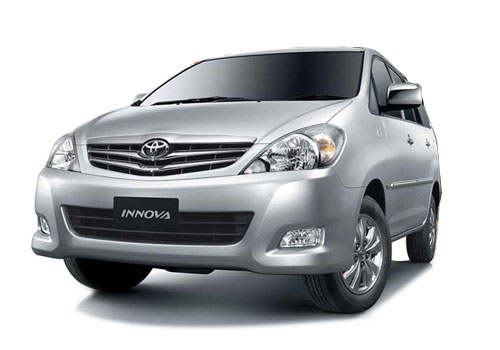 Toyota Innova Diesel has poor NVH settings
Pros : good looks, stylish and spacious
Cons : poor NVH level
Hi people! I Riddhima from Kerela want to share my experience of my new car which is Toyota Innova Diesel EV MS 8 Seater BSIII which I bought few months back. I bought this SUV at nearly 9 Lakhs and I must tell you guys that it has disappointed me a lot. When I bought it, I was glad to have so much stylish and comfortable car. It was even well driven.

But slowly the car started making many noises while being still and on. Well this was not the very big problem as the SUV once sent for service was back to normal. But after 2-3 months the drive became so rough with jerks whenever I changed the gear. On rough terrain, I had to think to take it or not. It's on road performance had declined gradually.

Even after getting it serviced many times, nothing has changed and still the car is a big problem for me. The rougher it is getting day by day. The shivering its structure experience does not let the occupants relax inside the car. On long journeys it is risky to trust this car. Toyota Innova Diesel EV MS 8 Seater BSIII is very much spacious and can allow the seating of 8 members at a time.

But if the luggage is exceeded in the car then there is a big problem. First of all its speed and then its performance will become slower and harsher. This has become a regular problem in the car and now I am thinking to sell it but feel bad about the experience I had to suffer with this car. The NVH level of the car is truly a great liability of the SUV.