05-Jun-2012
By Vivek
Price: 9,03,800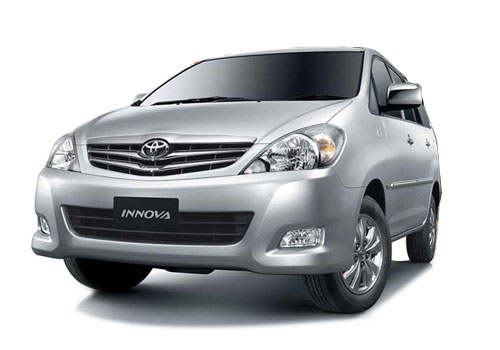 Innova is the most innovative of them all!
Pros : amazing new looks, fabulous interiors, great power, decent mileage
Cons : None
Well I take nothing against the Innova as it is undoubtedly the most innovative car in the country. I have had the Toyota Innova Petrol GX 8 Seater model for quite some time and I feel afresh every single day I sit inside the chamber of its luxurious décor. The exteriors of the car are magnificent and so are the interiors of this wonderful vehicle.

The power steering makes me feel as if I am weightless in the drive; stunning features incorporated inside the car are brilliant. The engine is super powerful with excellent pick-up with a bulk like that. Even the mileage it is delivering periodically is well suitable and decent. The Innova is a charm on the highways with not just looks but flawless suspension and excellent handling and control.