18-Dec-2012
By Ram
Price: 9,03,800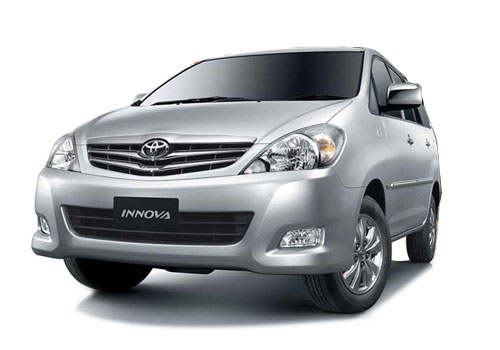 And he broke the headlight of my Toyota Innova
Pros : loaded with features, highly comfortable
Cons : no significant change in the overall looks
I have business of taxis here in Delhi. I have a fleet of 8 cars. Out which four are Toyota Innova petrol G 8 seater. The journey has been much better for me in my business as the demand of this car is quite high among the customers. This high demand amongst the customers is because the car is very comfortable for passengers and manages to give a comfortable, hassle free and fatigue free experience of a journey. Most of my customers have told me that they travel in this car because of its high comfort levels. And as for me the running cost of this car are also very low as it manages to yield out a good amount of mileage.

The variants which I own are the base models which are least priced but still manage to give many impressive features like manual AC with heater system, tilt steering, power steering, power windows, keyless entry, power door lock, front and rear end windows have wipers which help the driver a lot during heavy rains, rear defogger, etc. when I bought my first Innova I thought that this car is a little too big when I looked at it from outside, but the moment I entered this car I realized the importance of its size as I felt that comfort and ample amount of space surrounded me from each and every side and corner.

The interiors of the car are also very good and are very successful in giving the car a very classy feel, with its 4 spoke wheel, leather covered steering wheel, and even more to count. The manufacturing company of this car, Toyota India has been generous enough to load such and more features on this car. Everything was going great. I was very happy looking at the profits, my drivers were happy driving a car that is so easy to drive and most importantly my customers were happy as they got high amount of comfort and features, and that too at quite a nominal price.

But last week one of my drivers met a minor accident in the city area and damaged one of the headlights of the car, the one which was on the left. The headlight has been completely devastated in that accident and I am unable to send that car on any journey till the time the headlight is repaired as it would be against the law and also does not look good to my customers. I really want that driver to get that headlight repaired as soon as possible or else I will be facing many recurring losses. And many of my customers will have to return empty handed from my doorstep, one thing which I really hate to see happening.