24-Nov-2011
By Jagadish
Price: 9,03,800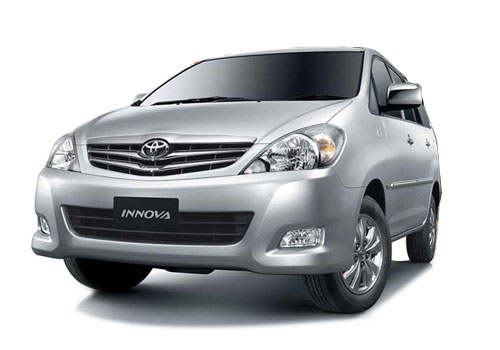 Toyota Innova – best performing MUV in the market
Pros : Good looking exteriors, nice fuel efficiency, very durable and easy to handle vehicle
Cons : Engine sound, stiff power steering, aggressively overpriced
I consider myself to be a proud owner of Toyota's Innova which is serving me pretty well for the last three years and didn't let me down even in the most adverse circumstances. I like the car for its durability and easy handling. Driving at 130 or 140 is a sheer delight and I love to go on long drives taking my Innova because it provides very comfortable amply spacious seats and legroom. It's a complete family car and offers good mileage but the styling of the vehicle is slightly outdated with almost nil amendments.

Engine is powerful and makes driving a great experience however is slightly noisy but that's how diesel engine works. Tyres are broad and offers amazing grip over the road. Suspension is great and keeps the interiors like a fluffy cushion. Mileage is good enough and is close to 9 kms with a/c on highways. Maintenance cost is the lowest among MUV's. Spares are reasonably priced and are rugged enough to go till 40000 to 45000 kms.

Interiors are spacious in the front and middle compartment but the third row is cramped and is good for kids only. It's a car designed for 5 adults and 2 kids. A/c is amazing and makes me feel like Antarctica even in the hottest days of Rajasthan. I like the quality of material used to build interiors a lot. It's a very luxurious, comfortable, low on pocket and easy to handle ride but requires big initial investment.

Overall it's an amazing vehicle and that's why it can rightly be called as backbone of our country's travel industry. It's a best highway cruise and an equally efficient city ride.