09-Oct-2012
By Jayant
Price: 9,03,800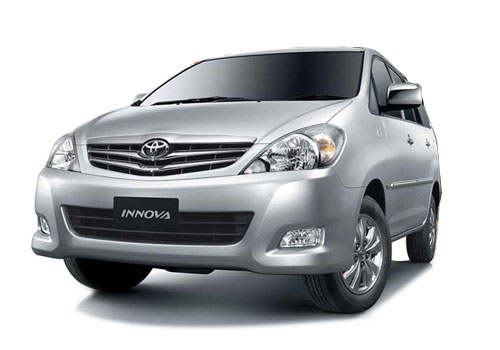 Toyota Innova 8 seater is very comfortable
Pros : good engine, good mileage, highly comfortable
Cons : transmission, brakes and suspensions could have been better
I have been driving a Toyota Innova 8 seater since last one year now. After this amount of experience with this car I have to say that the journey has been very smooth and pleasurable. I personally love the comfort this car provides. The quality of my car is evident from almost every angle. The engine quality given in the car is of high quality. It provides an apt amount of power to this big sized car. I rarely get the feeling that I'm driving such a big sized car when I am behind the steering wheel.

It is very easy to maneuver this giant sized machine in city traffic. Even when I am taking a U-turn in the car, it feels so easy and comfortable like I am driving a small sized hatchback. Inside my car I should say that the car is filled with many high class features that can make any one jealous of my ride. The interiors are very comfortable with enough amounts of legroom and headroom for everyone. Arm rest is present in the front seats as well as the rear seats. Here I should also mention about the AC of the car. The AC is very effective and cools down the temperature of my car in just a few moments. After discussing about all the good points of the car it should be pretty evident that the car is just perfect. But wait, as they say that nothing is perfect, this car also lacks some things from my perspective.

I feel that the car's suspensions are a bit rough. The suspensions could have been a bit softer, as the Indian roads are not so smooth like we all know. Apart from the problem in suspensions the car also has a couple of problems. I also felt that the gearshift or the transmission could have been made to be smoother and hassle free. I am not saying that the gear shift of the car is not good, it's very good indeed. But if it would have been smoother it could have done no harm. I also felt that there is some problem in the brake system of the car. It takes just a little extra time for the car to stop when it is at a high speed. And on the roads it is just about fractions of a second which make the difference between an accident and avoiding it. The other safety features of the car like ABS, EBD and airbags can prove to be useless if the brakes of the car are not so good. A good brake system is an essential part or I should say that it is the base of any car's safety. Apart from these things the car is very good and perfect for a big family like mine.