06-Jun-2012
By Nikhiliesh
Price: 9,03,800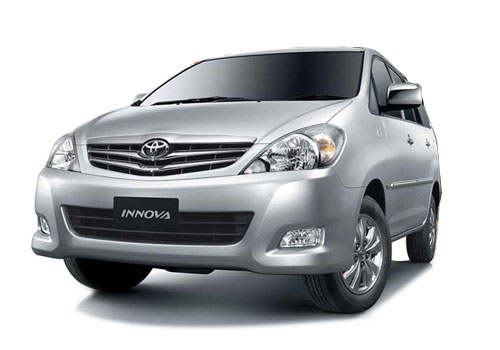 Innova Petrol: Expensive by price but superb in ride
Pros : Visibility, AC, Steering, Power
Cons : Compact third row seat, so-so mileage, price
Hello to all the Innova enthusiasts, I am Nikhiliesh Sinha from Vadodra Gujarat. It has been more than a year since I am driving this car and there are many good and bad things in this car to talk about. I would start with the positive points of this car.

First of all, the visibility of Innova VX is good; this is due to sleek bonnet. Added to this, Air-conditioner, of Toyota Innova is another appreciable feature of this car. All the three rows get chilled easily. The hydraulic power steering of my car is very hand. Though my MUV has got a giant size but is due to this efficient power steering that I am able to turn it with ease.

Not only this, the power of my Innova 2.0 liter petrol is outstanding. I have driven it on highways n number of times and the feel of power is better than the rivals like Tata Aria and Mahindra Xylo. In addition, there are many exciting features blessed in this car that include; front power windows, remote fuel and boot lid opener, central locking, alloy wheels etc.

Now let me tell you few negative points of my Innova VX 7 seater. First of all, the interiors are not up to the mark and three people cannot sit comfortably. In fact, the leg-room of the 3rd row is too less for a tall occupant. I am also not impressed with the fuel economy of this car. It gives mileage of just 8 – 10 kmpl, due to which riding it has become more expensive with the hike in petrol prices. Besides this, the overall purchase price of this petrol car exceeds 13 lakh rupees which is another point of consideration for any MUV buyer.