13-Sep-2011
By Gauri
Price: 9,03,800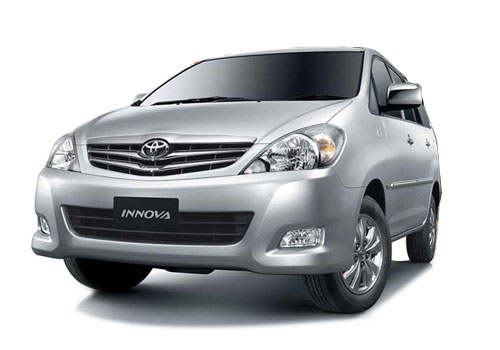 Multi purpose car
Pros : comfort and power
Cons : two wheel drive
Innova is a MUV from one of the largest and most trusted automobile companies of the world. Toyota is known for its quality and advanced technology. Its cars are immensely popular, be it Europe, be it America, be it Asia. Its tagline 'Leading Innovation' really suits it. Innova is really popular in India. It is widely used as Taxi. But it is also popular among families.

Exterior: Toyota Innova is a nice and sweet looking MUV. Innova comes with body graphics, to make it look even better. The colour tones are good, so is the design. The chrome plate puts a good impression the front. It is a big car, and so the headlamps are bigger than other small cars. The back side looks good with nicely designed tail-lamps. The chrome plated door locks are also really good.

Interior: The interiors are very spacious. The trunk has a very nice capacity to carry a family's luggage with ease. The seats are very comofrtable and look stylish. The dashboard looks nice. The steering wheel is really easy to handle. It has got every feature to keep you pleased. The rear AC vents are awesome. Nobody has to complaint about the cooling as the AC from Toyota is really powerful. I think everyone would agree to that.

Engine: Toyota Innova is avaialable in both Petrol and Diesel variants, so that you can chhose as per your needs. The petrol engine is 1998 cc, and the diesel engine is 2494 cc. I have driven both the variants, and the power these engines generate is unbeatable. These engines are really smooth, and quiet as well. The pick up and acceleration are nice, so you do not feel lack of punch.

Safety: It has dual airbags, anti-lock brake system and parking sensors. These reasons are enough to make Toyota Innova all the more special.

Overall: Toyota Innova is a very nice MUV, which really can be used to many purposes. It suits your family, it suits your business, and it suits the eyes when they look at it. Toyota should be appreciated for studying the Indian market needs well, and delivering according to it.