03-Oct-2012
By Sandeep
Price: 9,03,800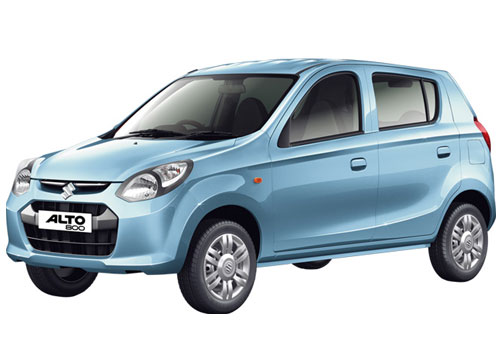 Maruti Alto 800 LXI; perfect replacement to my Maruti 800
Pros : reliable, goodwill of the company
Cons : no high end safety features
Hello I am Sandeep from Delhi. I am a retired person and whole life I have driven a Maruti 800. I should also add here that I have been very much satisfied with the car. The Maruti 800 never disappointed me when we talk about any aspect, be it mine age, be it reliability of the company or be it the after sale services. After getting all three my sons settled in their lives, I have got only some amount of money left with me so that I can afford a small car.

And if I talk about small cars then only one car comes to my mind the Maruti 800. But as the company has now stopped the production of this car I was initially quite disappointed. But soon I found out that the car has been replaced by the Maruti Alto 800. And I went for their top LXI variant and booked it by giving only 5000 rupees. The car and the particular model have perfectly fitted my budget. This small car by Maruti is worth in every penny you spend for it. As the price of the car is the most exciting thing to be seen here. The price of the car is very much reasonable and very practically placed, making the car much more viable.

The engine of the car is an impressive one as it delivers a high mileage if we also consider the displacement of the car. Moving further to the interior and the comfort features of the car, I can say that the car is blessed with all the important features. The car comes with a very efficient and effective air conditioning system that keeps me both warm and cool in the most extreme weather conditions, and as we all know that Delhi is a place of such weather conditions where both summers and winters can reach to their peaks. The power steering is present in the car and it ensures a smooth and comfortable drive. However the car does not have power windows or any of the safety features like the airbags, ABS and EBD. But the fact which surprised me is the presence of cup holders in the front and remote fuel lid opener. I can easily say that this car is a perfect buy for the people who have low budgets and have a small family.