22-Mar-2012
By Narayan
Price: 9,03,800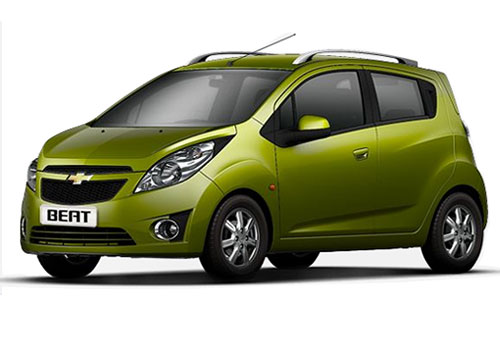 My Chevy Beat and bro's Eon, going neck on neck
Pros : Beat has calibrating engine, excellent pick up and performance
Cons : Compared to Eon it lacks a good quality of plastic and has low fuel efficiency
It was eight months back, when I bought my first car, and the car was Chevrolet Beat. Damn, I was so happy to have bought a car with my hard earned money. I went for Chevrolet Beat because I and my wife both loved this small car. Plus, I trusted Chevrolet, because it is one of the top automobile companies of the world. I have been driving Chevrolet Beat daily since I bought it. I have been satisfied with its performance, but sure I sometimes feel like I could have gone for some other hatchback. I have Chevrolet Beat 1.2 LT variant and it has some real nice features. But, there are few things I feel bad about. First of all, the plastic quality is not good at all. Second, this car is not as spacious as other hatchbacks.

On the other hand, just a month ago, my cousin brother bought Hyundai Eon Magna Plus which cost him around Rs. 3.45 lakh. At a cheaper price than Beat, Eon is a must purchase choice I would say. I test drove that car, and wow, it was quite a ride. Though, the power was not as efficient as my Beat but yes, considering the value for money factors, I would say Eon is better option than Beat. Hyundai has maintained the standards even in developing such a cheap car, while the metal sheet of Beat is totally loose. In terms of engine, I would say my Beat is better than Eon, but yes the fuel efficiency of Beat is marginally less.

Chevrolet Beat and Hyundai Eon are not really comparable because of the difference in prices and engine displacements, but I wish to tell people one thing. Chevrolet's cars in India are not that as compared to its cars in foreign countries. Chevrolet Beat is a nice car, but it loses its charm real soon. Talking about Hyundai Eon, it is a superb small car, and should come out as the winner in its segment.