17-Dec-2012
By Aditya
Price: 9,03,800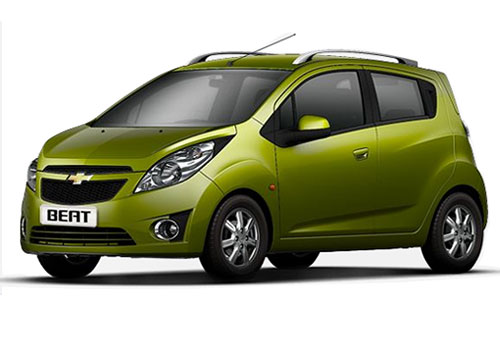 Chevrolet Beat Diesel – Problematic hatchback
Pros : Interior and mileage
Cons : Battery problem, inefficient AC
Helloos, this is Aditya Goswami from Ganganagar. Few months ago, I bought the little smart Chevrolet Beat. No doubt, they offered some accessories worth Rs. 10,000 along with the car due to festive season, but now I feel that I made a wrong decision. I was impressed with cute design of the car and I thought that the diesel one would be a real value for money vehicle.

However, some major issues in the car within three months of purchase have disappointed me a lot. The first and the foremost issue was with the car battery as none of the indicators were working. I was lucky that the car was covered with warranty otherwise it would have been expense of three thousand rupees. Apart from this major issue, I also criticize this car for its inefficient AC. The cooling is not that impressive.

However, the positive aspect of Chevrolet Beat Diesel LS is its fuel efficiency. Practically my car delivers mileage of around 18 – 21 kmpl, but the pickup of the car is so-so. Space inside the car is sufficient for four passengers and the quality of upholstery is also good. Those who think that Beat diesel is a wise choice, I think that they are wrong as I have practically experienced the reality of Beat. Even the diesel engine is more noisy than cars like Ford Figo and Swift Diesel.

My journey with Chevrolet Beat Diesel LS has been challenging. I being a witness of Beat's reality would say that those who plan to buy Chevrolet Beat Diesel in future should certainly look at other options as well.