07-Sep-2011
By Navin
Price: 9,03,800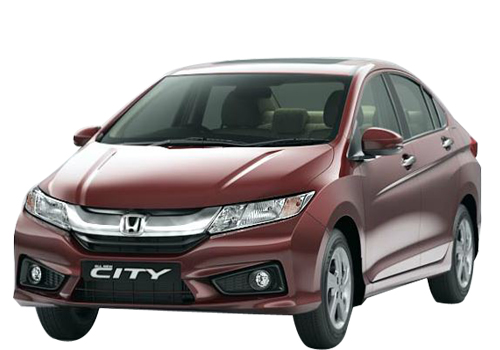 The Perfect City for City
Pros : price, features
Cons : nothing at all
Honda is one of the best sedans available in India today, within the price range of Rs.10,00,00. It offers comnfort, space, power and the looks as well. Honda's third generation City has emerged as a winner.

Exteriors: The sleek design gives the car an astonishing look. People love to see this car around, that's for sure. However, the only thing that bothers me is the grill in the front. It could have a lot better, and thus the car could have a real beauty with everything good about it. Though, the finishing, the paint job, the design and the lights are all really well done. The tyres are good and the ground clearance is just fine.

Interiors: The car is really good from the outside. I just love to be in the car and be there for as long as I can. The seats are very comfortable and the upholstery shows the standards Honda maintains. The audio system is better than most of the cars. The steering wheel is really easy to handle and the car looks elegant with all the things beautifully designed and placed in City.

Engine: The engine of Honda City is 1.5L (SOHC) 4 cylinder 16 valve i-VTEC. It is really powerful and quiet. You would have no complaints with the engine Honda has placed in City.

Performance and Safety: The car is like a rocket machine which is quiet and really smooth. The handling is as easy as it can be. Honda City lives up to its expectations and Honda has made its brand vlaue even stronger by doing that. The safety features in the car are amazing. Airbags and ABS are fitted in the car to make as safe as possible. Honda tested this car with many road crash tests and thus designed and equipped it with responsibility.

Final Word: Honda City is full of pros. It has mimimal to no cons in it. And above all, it is rightly priced to make you feel even better and satisfied.