10-Nov-2011
By Ankit
Price: 9,03,800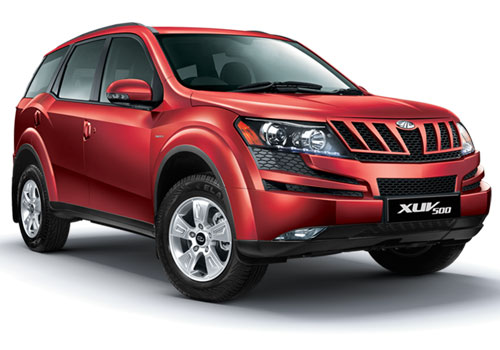 A muscular hulk always ready to go wild
Pros : Powerful engine and a/c, very spacious interiors, very easy to drive, handling is superb, high ground clearance, low turning radius, beautiful exteriors
Cons : Low fuel economy, gearbox is slightly tough and is priced relatively high than the nearest competitors
I am a wild life photographer and my work includes visiting unknown jungles with rough, muddy, uneven, hard and potholed lands which can suck up the life of any of the vehicle so I was in search of a muscular strong hulk which can suit best my requirements and give me a great driving experience. I am taking test drives for the last 1 month but am not very satisfied then yesterday I tested Mahindra's XUV 500 initially I was in a dilemma that it's a new vehicle and its long term performance is unknown, fuel efficiency is unknown and ruggedness which is my priority is yet to be tested but after driving it on all sort of terrains and together with Mahindra assurance of the best build in quality I am very much convinced that it's a car I have been waiting for a long time and will serve me best on all sort of terrains.

Strong, heavy and enormously spaced vehicle enables me to carry world with me on long drives. Fuel efficiency is good and I love the a/c which chills the car in 4 minutes. Each row has a separate vent so all the passengers will be able to exploit the luxury and comfort of the car at full however I found the last row much stuffy and cramped and is good just for kids, suspension is good, tyres are broad and grips the road well.

Overall it's a best value for money and offers long term commitment of quality, comfort, luxury and style.