13-Feb-2012
By Sonu
Price: 9,03,800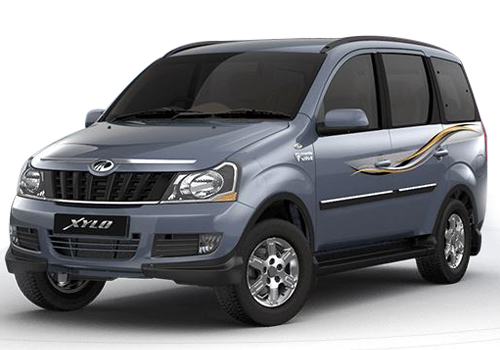 The amazing new Mahindra Xylo
Pros : The stylish look, amazing interiors, powerful engine
Cons : still the back side bites the overall look
The new version of Mahindra Xylo is a treat for the eyes. It is better looking than ever and Mahindra has really turned up the heat. The effective pricing from the company should make this car a favorite among taxi providers and other MUV lovers. The engine is more powerful than the previous version and the company has improved on almost all the aspects.

Mahindra Xylo has now bolder and better looks. The headlamps as well as the rear lamps remain the same but other features like front grille, sidelines etc. have changed and make the car look beautiful.

The new version of Mahindra Xylo has really nice interiors. The dashboard looks amazing and offers a lot of features. There are cup holders right beside the gearbox which is a bonus feature. Mahindra Xylo E9 ABS BS IV variant has power windows for front and rear. The fabric used on the seats is far better looking. The thing that lacks in this variant is an audio system. You have to buy it separately and get it installed in your car.

Mahindra Xylo E8 has a BS IV compatible engine which is a must in many cities of India because they don't allow cars with BS III engines. Mahindra Xylo has a powerful 2498cc engine which provides full throttle during the ride. The mileage is quite satisfactory and cannot be complained about.

Overall I feel, Mahindra Xylo is a value for money car which has a number of pros and just a couple of cons. It is a multi purpose vehicle and thus very useful for people who use it for both personal as well as business needs. It can be used for adventure purposes too. All in all, Mahindra Xylo is fantastic MUV with a very reasonable price. I just love driving this car.