21-Dec-2012
By Shubham
Price: 9,03,800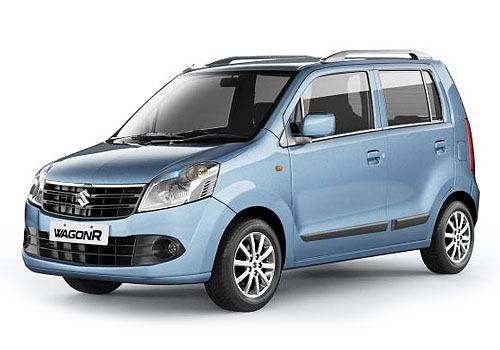 Broke the front bumper of Maruti Wagon R Pro
Pros : good graphics, AC
Cons : bit high on price than other variants
About four months ago my brother who is elder to me had expressed a wish to buy another car in the family. He wanted to have a personal car for himself as there was only one car in our family, which was taken by our father to his office and hence there was no vehicle left behind in the house for any of us. My brother said that he also had to go to his office and there was a need of another car in the family for other things as well. After long sessions of heated up debates and conversations, we were able to convince our father to buy a new car.

But he had two conditions, he said that the car should not be very expensive and should be a small car which can be easily afforded in my brother's salary. And then was the time for us two brothers to decide on which car to buy. We settled on the Maruti Wagon R Pro. We both liked this car as we both being from a true middle class Indian family, already liked its manufacturing company, Maruti. We liked this company as the company offered good products with very economical on road costs, the company has been famous for satisfying the Indian taste very much perfectly.

We both agreed on this car and the very next day itself we went to book this car. Luckily my brother found an old school classmate at the showroom, and guess what, he was the owner of that showroom. And with his help we managed to get the delivery of the car much before than the other people who had been waiting in the line since long to buy that car. We after a wait of a week or so got the car delivered. The car had a very attractive tall boy design in its outer body. And as far as I remember this car was the first one to start the trend of tall boy designs in today's cars which can be seen in most of them, especially the small cars. The design looks very attractive and appeals to everyone.

On the inside, the car has a very good and efficient air conditioning system. The importance of a good AC system can only be most understood by the people who live in the areas, like Delhi where the temperature can reach to the extremes. Around a week ago, when I had taken this car to show it off to my friends and after that we had taken it for a little ride. On our way back we met a minor accident in which the front bumper got damaged to a good amount, I mean that it got so badly damaged that we could not fix it ourselves but the car had to go to the service centre.