28-Feb-2012
By Priya
Price: 9,03,800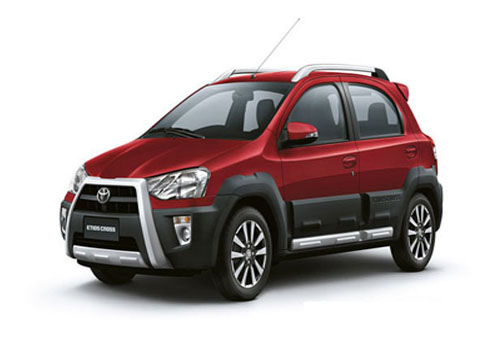 The different but good Toyota Etios Liva
Pros : Stunning looks, class ride and quality
Cons : A few minor ones
Last month, I bought Toyota Etios Liva Diesel GD Safety variant. I was so excited to get my hands on the car, as it is the first car I've bought with my own money. Toyota Etios was the perfect car for my budget- I love its look, I love the features it has, and above all I love Toyota. I was sure this was the car of my dreams, and guess what I was totally right in thinking so. I have been driving this car since over a month, and I have had no problem whatsoever. The Diesel version delivers excellent mileage and keeps it light on the pocket.

The Diesel version is available in two variants- GD and GD Safety. These variants fall in the price range of Rs. 5.54-5.85 Lakhs. The variant I bought (GD Safety) has about all the features other premium hatchbacks have, except an Audio System. It has ABS with EBD, Dual Front Air Bags, Seat Belt Warning and much more. The ride quality is excellent, and doesn't make you feel you are in a small car. I have been on one long trip, and it was a heavenly experience to drive it on highway.

The interiors are contemporary, but totally different from other cars. From the oddly placed AC vents, to the tachometer, to the different look of the dashboard, everything has a new touch to it. Some may find this new touch attractive, but others would find it unattractive.

But there are no two opinions about this car being a great one in its class. Toyota has stepped into small car market, and Toyota Etios Liva is sure to make its impact. Overall, the car has few minor cons, but mostly the car is an experience to ride and be in.